Headhunting for Marketing, Sales & Strategy in China
The Chinese government's "Made in China 2025" plan, which aims to make China a global leader in advanced manufacturing, has also led to an increase in demand for marketing and sales professionals with expertise in technology and innovation. Obviously, it has been the rise of e-commerce and mobile technology that has created a new frontier for companies looking to reach Chinese consumers. This has been reflected in the data, as according to a recent report by eMarketer, e-commerce sales in China were projected to reach $1.9 trillion in 2022, representing over 60% of all retail e-commerce sales worldwide. 
Customer Focus
The end goal for us as a headhunting company in China is to find an executive with a fresh point of view in order to differentiate our clients firm from the competition. New roles are being created in this new marketing process.
Leaders need to seek:
Personal development

Company growth

Improved customer experience

Employee and Stakeholder engagement
There is therefore a demand for a restructuring of many company boards in China, to not only have traditional Sales and Marketing performance but also to incorporate more modern ways of working. Headhunting companies can aid with restructuring as well as leadership performance. Sales and Marketing executives need to have a wide range of diversity in order to engage, especially in view when faced with the rapid rise of technology and rapidly changing consumer needs. As a Headhunting company  we specialize in helping organizations find these leaders through in-depth executive searches.
Digital transformation
The digital transformation can be applied to the majority of sectors and companies no matter how established they are. These companies in China need to invest into this technology evolution in order to guarantee growth. Headhunting companies need to recognise the importance of culture assessment services for firms and digital transformation will help find the right fit for success.
Enhance the Board's Leadership
The structure and composition of your board is essential to the organization and success of the company's vision. Headhunting companies are key in advising and structuring the composition of your board. Boards must have the right balance of directors with similar goals but sometimes different visions in order to build on the mindset of the company. These visions must surround not only technology or finance but also marketing, consumer trends and market conditions in general. Headhunting companies such as ours can help you find the right leaders as well as offer board advisory services to help them find this balance.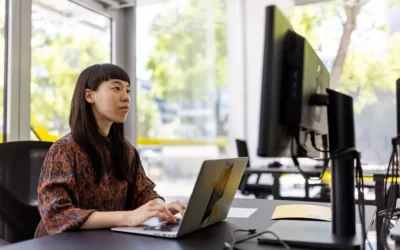 Marketing specialists in the China market have often been said to be more at ease when local as they have the expertise to understand the complexity of the cultural component, which can often be a challenging task for foreign marketing executives.
read more