Headhunting for the Life Sciences industry in China
The past decade has been a successful period for China's life sciences industry as the sector expanded at a faster rate than the whole of the economy. With a focus on R&D, and a government investment of $158 billion in 2019 alone. The sector includes pharmaceuticals, biotech, medical devices, and healthcare services. With a large and aging population, the demand for advanced medical products and services is high, making the industry poised for continued growth. 
Life Sciences Headhunting in china
The Life Sciences sector has experienced considerable growth in recent years. This sector is home to many enterprises where opportunity and innovation are constantly on the horizon, headhunting companies can be used to deliver the right executives to grab those opportunities 
Enterprise agility will need to be prioritized more in these uncertain times. Headhunting companies should promote candidates who believe in flexibility which is required in the new world of virtual and hybrid work, and most life sciences organizations will still be getting used to new norms and a fiercely competitive talent market in the near future. 
An example of development and competition in this sector is China. In the past five years, China's domestic healthcare and life sciences (HLS) industry has grown at an unheard-of rate, particularly in terms of investments, accelerated innovation, and corporate expansion. In fact, sales revenue has grown an average of 21.4 percent annually
 It is noteworthy that in 2019, the manufacturing of pharmaceutical equipment had the highest year-on-year growth of 12.6%. China, already one of the largest healthcare markets in the world is now poised to become one of the major forces behind pharmaceutical innovation around the world. This rapid development has led to talent gaps for headhunting companies to fill 
Some of the talent-related trends we have seen in China's health care and life sciences sector are the relocation of executives out of multinationals to more domestic companies and Chinese expatriates returning home and taking part in the rapidly expanding advances and a positive regulatory environment in the biotech industry. This could generate opportunities in a market that still has a plenty of room to expand. 
Life Sciences is undergoing an almost unprecedented change, the irruption of technology has revolutionized both their products and the way these are being sold. The wide scope of sectors within life sciences we operate in has allowed us to work with all types of stakeholders within the industry. Our expertise in this area extends from pharmaceutical companies to biotechnology, medical technology (Medtech), diagnostics, generics and continues to grow alongside the evolution of the market. 
Succession plan for a leading company in the Medtech industry in China…
Show More
Diagnosis: 
The CEO, CFO and COO of a global leading company in the Medtech industry are retiring within 36 months' time. They propose 6 internal candidates for the roles, they seek the help of a headhunting company. We will conduct a study to understand which candidate will be best suitable for each position. 
Implementation: 
A psychometric test is carried out on the 6 candidates and a 360º evaluation is performed. In the 360º evaluation, superiors, peers and team members evaluate the candidates. Based on the results of both tests the gaps that may exist between self-conceptions of each person and how they are seen from the outside are analysed together with the top management. Afterward, specific areas of development are determined for each candidate and training is developed and provided during the following months. 
Candidates become aware of areas in which they need to improve with the help of headhunting companies, working alongside Zavala Civitas consultants specifically, they present a 100-day plan to the management committee on how they wish to develop and implement their analysis. 
Result: 
15 months later, after individual coaching sessions to keep strengthening and developing skills and competencies, the top management members are assessed by Zavala Civitas through the final decision and during the transition period, to reinforce the success of the change. Contingency plans have also been drawn up to avoid possible traumatic consequences of this change on the company's structure. 
Within this time frame, the first succession has taken place with a new Chief Operating Officer being promoted within the organisation. The prior COO has stayed on as a personal advisor to the COO and will continue in that advisory role for the next 6-9 months. 

Related Positions in China
Pharma
General Manager
Director of Sales
Director of HR
Marketing Manager Oncology
CEO Technologies
IT Director
Product Manager
Medical Devices
Product Manager
General Manager
R&D Director
Regional Manager
Commercial Director
Director of M&A
Biothecnology
CFO
Director of Human Resources
CEO
IT Director
CIO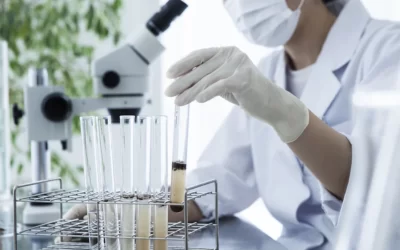 COVID19 has prepared companies in China for future uncertain times, therefore there needs to be a flexibility concerning work from home and agility within the team.
read more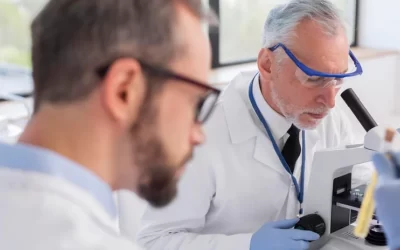 The government's increased investment in R&D as well as the rising demand for healthcare goods and services have both contributed to the...
read more